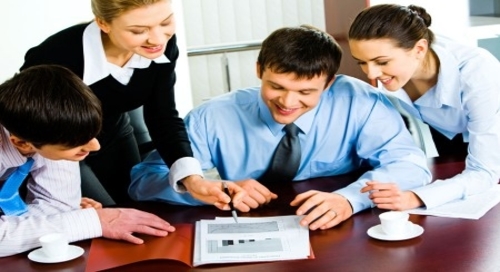 Versicle Solutions ' 360 degree approach to deliver comprehensive technology solution in Software and Web Application Development , Website design and development and Graphic Designing stands true both to its core value and steady application implementation. 8 years of productive yet joyful journey gave Versicle strong grasp and direction to work equally with small to medium sized companies.
Professional and timely services coupled with expert knowledge in platforms such as .NET, Java and SAP aggravated confidence and reliability in terms of Value Added Custom Software Products creation. Versicle Solutions' Software support services and solutions exhibits and maintains worldwide accepted quality standard.It also strives to meet congruence in all stages of product development and project actualization. Team of graphic designers and web developers do their part in creating brand value along with small scale graphic designs. Logo, Banner, Corporate Identity creation in one hand and Illustrative ideas incorporation in other hand both to serve interdependent purpose of web and graphic presentation has proven to be distinct and user friendly. Training wing of Versicle Solutions encompasses Professional Software Training on J2EE in line with high industry standard and Summer Training Projects on .NET, SAP and JAVA. Effective infrastructure,efficient course handling , organized management are the backbones of Education Corner's healthy and conducive atmosphere.
Versicle Solutions is a Leading Software Development Organization in Kolkata. Our Software, Education & Training Division imparts quality training to students and professionals on live projects. With a vision to train and mold the best IT professionals we are making initiatives to develop Software for our Clients in different domains. Group of Students could work on any of these live projects which will enhance their skills against live applications. We offer the latest and continuously upgraded industry endorsed curriculum in line with the best practices Institutes follow.
Web Development
Designing
User Experience
Development